Let me be your Guide
Six years ago I started a surf beach charter fishing business. I love catching pompano and I am compassionate about teaching the skills necessary to prosper at surf fishing. A typical charter includes a casting seminar, understanding surf conditions, custom rig tying, bait choices and best of all catching fish!
The gear consists of C.C.P graphite surf rods armed with Akios reels. The arsenal includes both conventional and spinning combo's. All terminal tackle will be provided plus fresh bait. All you need to bring is sun screen, adequate fishing clothes and some bottled water. Bring a cooler if you would like to bring some fish home.
PRIME TIME FOR POMPANO DOWN SOUTH
Nice pompano caught on Friday at Juno Beach Pier using Rich Vidulich rigs and Fish Bites purchased at Fishing Headquarters in Jupiter, FL.
The Pink Full Moon, also named the Harvest Moon, has always marked the signature month for pompano! The Algonquin tribes named moons after natural activities that occurred during its appearance…
Territory I Fish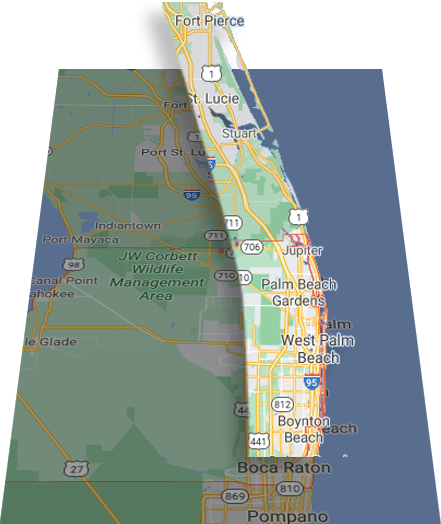 The fishing region includes Ft. Pierce south to Boynton Beach. Five days prior to the appointed date the "BEST" fishing area will be selected to maximize the catch. Weather conditions vary and may cause charter dates to be altered. Fish kept must be of legal size and bag limits cannot be exceeded. Pompano are a Florida delicacy and can be filleted and iced down for a gourmet dinner.
Did you catch us on Florida Insider Fishing Report? Our NEW and improved Pompano Catcher Rigs have crab proof floats, better buoyancy and catch you fish in ANY water color. See what the Captain has to say:

Posted by Pompano Professor on Friday, August 20, 2021
Book Pompano Rich
When the ocean is too rough to get offshore to fish the conditions are prime to fish the beaches. Charters are $150.00 for up to two people. Kids are welcome. Distance casting lessons are $50.00 per hour. Pompano fishing seminars are $50.00 per hour and includes groups up to 4 people.
Submit your information, and we'll get in touch soon, or just give us a call for availability.
Florida Fishing License
Out of state clients must have a fishing license to fish on Florida Beaches. The local tackle shops don't usually carry them. Simple solution. Just call [ 1 888 Fish Flo] and they will give you a verification number after you pay a small fee on line. The local FWC officers do check the fisherman for these licenses. It pays to be prepared.
Purchase Your Florida Fishing License